Meet Vilma Sekona, Massage Therapist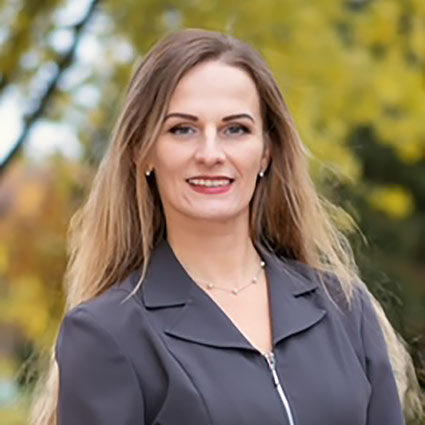 Raised by her grandmother, who was interested in natural alternative medicine, herbalism, fitness and diet, Vilma developed a passion for the same. Though she attended nursing school and also became a fitness instructor, Vilma knew that she wanted to fulfill her childhood dream of becoming a massage therapist.
Massage Education and Techniques
To prepare for her career in massage therapy, Vilma attended The Soma Institute in Chicago. She graduated in 2008 and then started her own business—Wellness Way. In 2009, she started working at DuPage Pain Management, Ltd. with Dr. Mersinger.
Vilma focuses on clinical massage therapy and also provides alternative massage therapies, including Lomi Lomi, a type of Hawaiian massage.
Conditions That Can Benefit From Massage
Vilma typically cares for athletes and people in pain. "They realize that their health is the most important thing in life and want to take care of themselves."
Here are some of the many issues that Vilma sees at the practice:
Athletic injuries
Headaches
Low back pain
Prenatal discomfort
Living a Healthy Lifestyle
When she's not at the practice, Vilma loves to stay fit. She's a competitive dancer. Diet, fitness, massage therapy and chiropractic are all essential components in her wellness regimen.
Schedule a Session Today
Contact our Willowbrook practice today to book your time with Vilma!

Vilma Sekona | (630) 887-9400