Meet Dr. Yu Zhu, Acupuncturist
and Chinese Herbologist
Caring For Others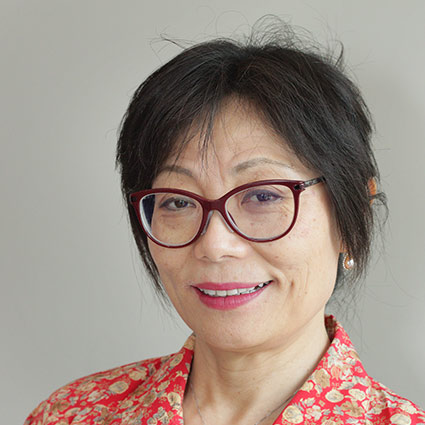 If you're seeking a more holistic approach to meeting your healthcare needs, Dr. Zhu wants to help you. She earned a medical degree in China with a specialization in Traditional Chinese Medicine (TCM). "I take the view of treating the body as a whole system. My goal is to help people I'm caring for to feel whole and balanced so they can enjoy their life."
She is honored that her clients love her and trust her. In addition to providing holistic health care to them, Dr. Zhu is also a teacher and an author.
Because Dr. Zhu has training in both Western medicine and Oriental medicine, she can offer a unique and effective approach to treating patients. "I like to take a holistic and individualized method to help people." Her clients range in age from a 4-year-old to a 90-year-old.
Dr. Zhu has more than 30 years of experience providing natural care to people. She loves helping patients and is happy to be a part of the DuPage Pain Management, Ltd. team.
Therapies Offered
Always committed to ensuring her clients get the best care, Dr. Zhu will refer them to receive
chiropractic care
or medical care if needed.
Dr. Zhu uses the following therapies to help her patients and rebalance the body: acupuncture,energy flow and botanical medicine. Here are some of the many health concerns that she can address:
Anxiety
Autoimmune conditions
Depression
Gynecologic issues
Insomnia
Pain
Book an Appointment
Contact us today to schedule an appointment with our physical therapist Dr. Zhu!

Dr. Yu Zhu | (630) 887-9400