About DuPage Pain Management, Ltd.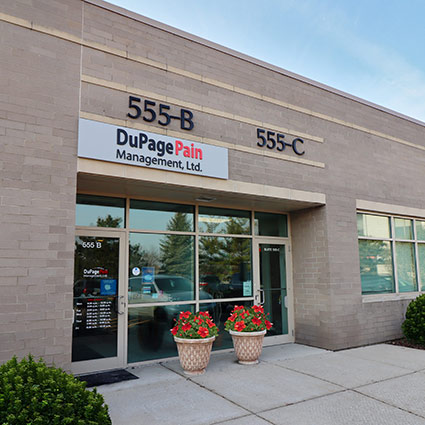 DuPage Pain Management, Ltd. was established in 2002 by Dr. Chris Mersinger. Initially offering chiropractic care alone, our services grew parallel to the needs of our patients. We now provide our practice community with a variety of additional therapies, including physical therapy, acupuncture, and massage therapy.
Everyone has a different story. We are here to see you through yours! Simply put – our hope is to help as many patients as we can through a natural, integrative approach to health care.
Inclusive Care
Our practice proudly serves patients both young and old, of all conditions and lifestyles. From patients with low back pain to patients with numbness in the feet – we have seen it all. No matter your situation, we have a place for you. We happily provide pediatric
care and work with Medicare recipients.
MEET DR. MERSINGER »

Your Health First
We want our practice community to get better in as few visits as possible. Here at DuPage Pain Management, Ltd., we work to understand your condition, determine how we can help, and move forward with confidence. Our knowledge and expertise allow us to care for people young or old, with minor discomfort or chronic pain.
Not only do we want to feel comfortable with the care we provide you, but we want you to feel at ease throughout the process. Rest assured, if we are unable to give you the care that best suits your needs – we are glad to refer them to someone who can. Your health is our top priority!
Contact Us Today!
There is no better time to get your pain under control and live a fuller life. Let us help you get started on your journey to decreased pain and increased comfort. Discover inclusive care with us on your side.
Contact us today to learn more about what we have to offer. We look forward to hearing from you!

About DuPage Pain Management, Ltd. | (630) 887-9400